- WHAT'S DRIVING-


Document Remediation
- Law-
Section 508
Section 508 is part of a 1998 amendment to the Rehabilitation Act of 1973 requiring federal agencies to make their electronic information accessible to people with disabilities.
- Guidelines-
WCAG
Web Content Accessibility Guidelines (WCAG) is an international guidelines for digital content. These Guidelines are often adopted by governments as the bases of their digital accessibility laws.
- Law-
American With Disabilities Act
Tittle III of the ADA states that inaccessible public accommodations is a form of discrimination, with recent court ruling highlighting that digital content is considered public accommodation.
Under Section 508:
Federal Agencies are immediately held to Section 508 Standards.
Any organization receiving federal funding also must adhere to Section 508 Standards. This can include:

Private Organizations and Business
State Agencies
Local Agencies
Under American with Disabilities Act:
Private organizations and business must adhere to digital accessibility guidelines given federal rulings on digital accessibility lawsuits. This can include:

Word, PDF, Excel, and other forms of digital documents.
Websites
Applications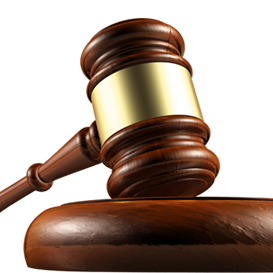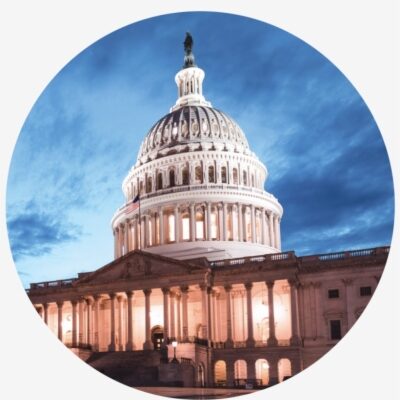 In 1998, Congress amended the Rehabilitation Act of 1973 to require federal agencies to make their electronic and information technology (EIT) accessible to people with disabilities. The law applies to all Federal agencies when they "develop, procure, maintain, or use" electronic and information technology. Under Section 508 (29 U>S>C 794 d), agencies must give persons with disabilities, both Federal employees and members of the public, access to information that is comparable to access available to others.
On January 18, 2017, the U.S. Access Board updated accessibility requirements for information and communication technology (ICT) covered by Section 508 of the Rehabilitation Act. The "refresh" reorganizes Section 508 standards in response to market trends and innovations. Its goal is to ensure consistency in accessibility across the spectrum of information and communication technologies (ICT) covered. Other goals of this refresh include:
Enhancing accessibility to ICT for people with disabilities;
Making the requirements easier to understand and follow;
Updating the requirements so that they stay abreast of the ever-changing nature of the technologies covered; and
Harmonizing the requirements with other standards in the U.S. and abroad.
---
What are the WCAG standards?
The World Wide Web Consortium (W3C) developed WCAG standards in collaboration with organizations and individuals around the world. In doing so, WCAG has become the gold standard for web accessibility, with leading countries around the world assigning WCAG 2.0 AA as the legal standard into their legislation.
Although WCAG 2.0 primarily focuses on HTML, Section 508 directly references WCAG 2.0 as part of its standard. Given the all encompassing phase of Information and Communication Technology (ICT) used in section 508, it inherently attaches documents to the WCAG standards.
There are four guiding principles of WCAG: Perceivable, Operable, Understandable, Robust; with each principle having detailed descriptions of the individual guidelines. These guidelines are then sorted into three different levels of A, AA, and AAA. Single A is the easiest to conform to with AAA being the most challenging. However, AA is often used as the legal standard.
WCAG guidelines are what drives the ability to effectively use assistive technologies. An example of this is a screen readers ability to read a document aloud in the same sequence  that user with sight would interpret the proper sequence.
What is the Americans With Disabilities Act (ADA)?
In 1990, the ADA was enacted as a civil rights law protecting those with disabilities from discrimination. Since 1990, there have been various updates as the times have changed. It covers topics of employment (IV), state and local government services (Title II), public accommodations and commercial facilities (Title III), telecommunications services (Title IV), and miscellaneous provisions (Title V). Although the ADA does not explicitly mention digital accessibility standards, in September 2018, the US Department of justice released a statement saying:
Under the ADA there has been an increase in lawsuits pertaining to websites being public accommodations. A couple of note are the Dominoes Pizza v. Robles which the supreme court turned down hearing, which keeps a 11 district court verdict in the Winn-Dixie v. Gil lawsuit the withstanding verdict.  This verdict infers that any document within a websites could also be considered part of the digital content, and therefore held to the same accessibility standards as websites themselves. With ADA accessibility lawsuits rising 177% between 2017-2018, its important for any organization to protect themselves by ensuring their downloaded documents such as Word, PDF, Excel, Powerpoint,and etc are to accessibility standards.